In Palm Friends' new EP, The Delivery, the Minneapolis-based four-piece further hones their sound. Across 21 minutes, they intertwine introspective, honest lyrics with wistful melodies, crafting an intimate, steadfast collection of songs.
Palm Friends got their start as a trio in 2019. Made up of Jesse Pedersen (guitar/vocals), Will Burnton (bass), and Jon Lindquist (drums), they released their fun, tropical debut EP, Nice Weather, that same year. Before long, Shawnna Stennes joined the band, taking on lead vocal/guitar duties.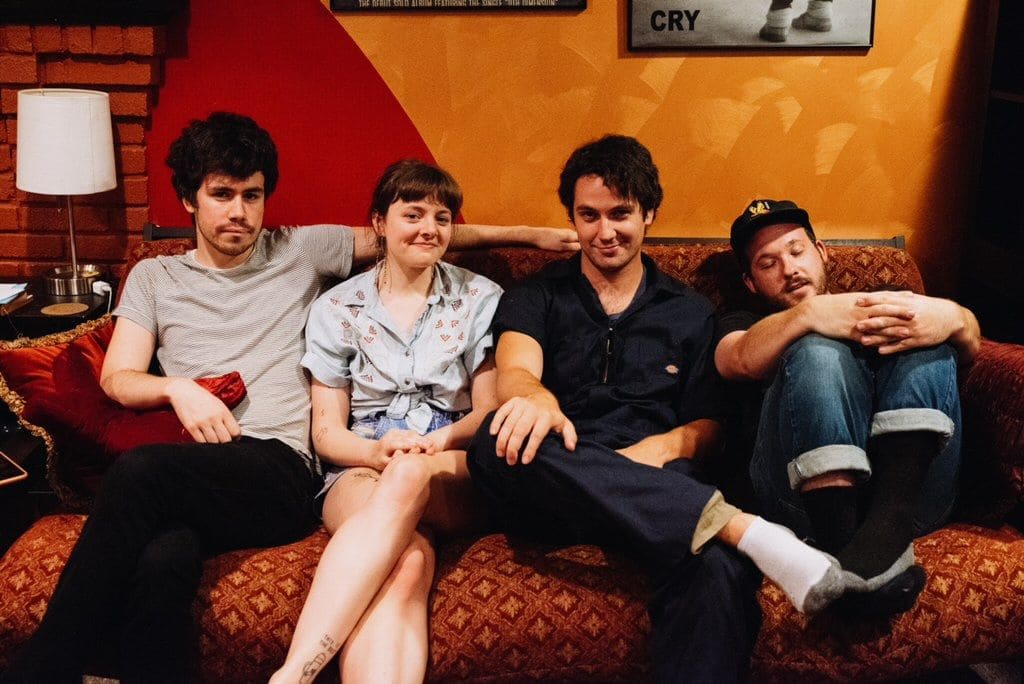 Palm Friends perfectly embrace a nostalgic sound, while filtering it through their own unique lens. Most of the songs on The Delivery were written while the group was under quarantine, and there's an introspectiveness that can clearly be felt in each track.
The EP features a slower tempo, yielding more focused results. The contemplative vocals and excellent musicianship that make up each track are front and center. At the core of Palm Friends' music is Shawnna and Jesse's collaborative songwriting. In tracks like "Mile High" and "Devotion," both Shawnna and Jesse's voices are both heard, almost as if in conversation with one another.
In "Quarter Century," the standout track from the EP, all of these elements come together to form a near-perfect 5:54 minute track. Shawnna's voice is quiet, yet emotionally powerful. She sounds like someone who's quietly bearing her deepest secrets into a microphone, while her friends emphasize the emotions by playing the perfect music to back up her confessions.
The opening lines to "Quarter Century" are so honest, relatable, and genuine. This is one of those songs you just know sounds incredible live, where the crowd is fully transfixed on the band, swaying to the rhythm and holding on to every word.
Through and through, Palm Friends exemplify a true friendship, which translates to honest songs that anyone with a heart can relate to. Take the time to listen to the lyrics themselves and immerse yourself in each song. Try lying in bed, closing your eyes, and focusing on nothing else but the music.
The Delivery serves as a perfect introduction to Palm Friends, exhibiting excellent potential for what's to come. Hopefully, a full-length album is on the horizon.